Product Review  Program
How to Get Free Products from Qualizzi by Testing and Reviewing Them
Qualizzi is happy to offer products which are beautiful to use for decorating your home, or for any other uses. We look for products that inspire us all to live fully and happily with our family and friends on celebrations, important events or all year around.
If you have enjoyed and are happy with your Qualizzi Products purchase, we are proud to announce and invite you to join our 'V.I.P. Reviewers Program'.  You will receive products when we launch new ones, for you to test and review,  totally free!
World has changed and today to get positive reviews is essential  to any business success!
Many consumers check Amazon's reviews left under the products listings to  take the decission if they should buy them or not. That is the reason for your reviews to beeing very useful. Probably you even took your own decision on buying our product, based on other buyers' reviews.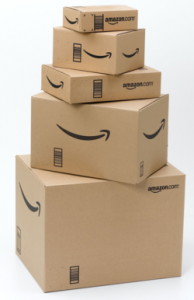 HOW DOES IT WORK:
When we launch a new product, we will send you an email with a product image and its main features to find out if you would be interested in receiving a sample, free of charge at your home, for reviewing purposes.
If you agree, we will then send you a 100% discount coupon + free shipping voucher so when you "buy" the mentioned product on Amazon you will get it completely free.
When you receive it and use it, you simply write an unbiased review on the Amazon listing giving your honest opinion. You get to keep the products we send you. It's that simple!
HOW TO QUALIFY FOR THE PROGRAM
>>To qualify for the program, all we ask is that you submit a review, rating your most recent product purchased from us.<<
Only 2 steps needed to qualify:
1) From your Amazon buyer's account, WRITE A PRODUCT REVIEW about the Qualizzi item you bought on Qualizzi/Amazon store.
Some ideas on what you can write about are:
Did the product meet your expectations? Did your family and friends enjoy it?
Do you like the design? Packaging?
Were you happy with the service?
Would you recommend this product? Would you give it as a gift to a friend?
How will you use the product? For how long will you use it?
Can you add anything you think other customers would like to hear?

And even just one sentence will do, it will take you 2 seconds.

     2) Please kindly COMPLETE THE FORM at the bottom of this page and submit, your following details:

Your Full Name
Your Amazon Nick Name used on the review
Your Amazon order number
Your Best Email
The Link to your Amazon review (also known as a permalink)
3) Once we have REVIEWED your submission, we will include you in the Qualizzi Amazon Review Program.
Having your feedback is necessary for us to understand how customers use our products and that makes us able to constantly improve our products so the are the absolute best for you, our customers!
*This Program is offered by Qualizzi Products LLC and is not related to Amazon.com or any other seller.
** The photos of the products at your right hand side, are not Qualizzi Products. They are products that are in our list of possible ones to carry and promote. Therefore, if we decide to carry them, you will be then be entitled to receive one for free. Until you don't see them in our Qualizzi Amazon Store they are not ours.
You can see our actual products here:
http://www.amazon.com/gp/browse.html?ie=UTF8&marketplaceID=ATVPDKIKX0DER&me=A1UW53IZHSF1O9
If you are already a V.I.P. Reviewer, accepted in our program, and you would like to review one of our products shown on our Amazon Store, please send us a request message through the form below.
Please complete all blanks in the form below:
….